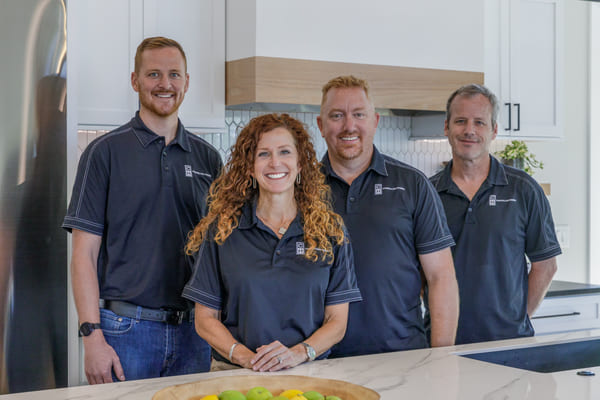 About Compelling Homes
Compelling Homes Remodeling and Design has been servicing the Des Moines area since 2009. We are located in Grimes and offer a full range of remodeling and design services, including kitchens, bathrooms, basements, and additions.
---
Why Choose Compelling Homes?
1. We are Home Remodeling experts - Home Remodeling and Remodeling Design is the what we do!
We have over 10 years of specializing in home remodeling and design. Our focus never waivers and we are constantly improving our policies and procedures to ensure the customer receives the best service the product possible.
2. We work with you every step of the way during design process from the initial layout to selecting the smallest design detail.
We have an in house designer to help you determine every selection. We'll go shopping with you to select all the items involved in your project. From the appliances, to tile, to counter tops, etc., we'll make sure the items you select will give you the design you want and stay on budget!
3. A Compelling Homes project supervisor will be in your home daily to manage the project and assist you with any questions.
Your project supervisor is there every step of the way during your home remodel / home renovation. They are involved from day one of plastic and protecting your home, until the last item of the punch list is completed.
4. Quality every step of the way.
Many companies strive to deliver "industry standards" for construction and finishing. We feel that is the minimum. Our employees, subcontractors, suppliers, and materials are hand selecting and have proven to deliver quality project after project.
5. Customer Service
Everyone wants to believe they deliver good customer service. We are diligent to deliver great customer service. It's just part of our daily routine. Calls and emails are answered in 24 hours. You may be considering other companies for your remodeling project, but please consider other factors outside of the financial investment before making your final decision. The differentiation really is how our customers feel at the end of each day, knowing they are a priority, have a clean home, and quality workmanship is taking place.
---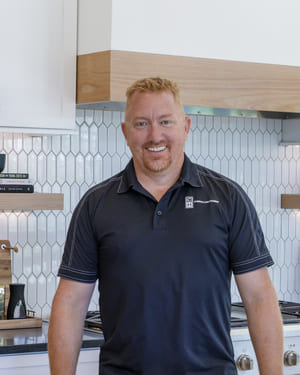 As the founder of Compelling Homes, Rusty has over 20 years of experience in design, commercial construction, new home construction, and residential remodeling. Since starting CH he has had remodeling projects featured in the Tour of Remodeled Homes and served as President of the Remodelers Council of Des Moines. Rusty enjoys the challenges of home remodeling. Learning who the customer is and how they function within their home allows him to create a very custom vision for each customer.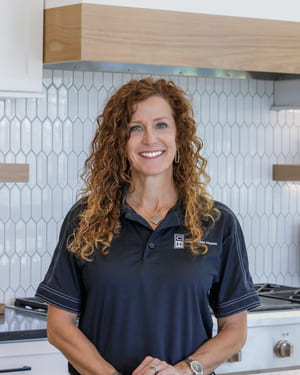 Denise Smithson Green
General Manager & Project Coordinator
Denise has been in or around design and construction since she was a child. Through her endeavors, she brings over 20 years of management experience to Compelling Homes. As the Project Coordinator and General Manager, the skills Denise brings to Compelling Homes allow successful management of projects from start up to completion. Part of that role includes leading the selection process and ensuring the each product is exactly what the customer, as well as our designers envisioned. Her personal mission statement is to "add value". "I enjoy adding value to each relationship I am in, whether that be work relationships or personal relationships. Helping people gives me a lot of fulfillment!"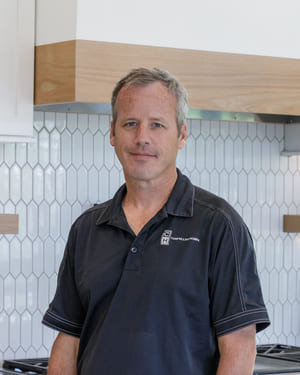 Andy joined our remodeling team in 2018 bringing a lifelong passion for woodwork to the team. A very skilled carpenter that has built tremendous custom islands, barn doors, mantels, and unique display shelving. He has proven that he can build whatever custom feature Rusty or the customer dream up. In his free time, Andy likes to spend time with his family and enjoys woodworking.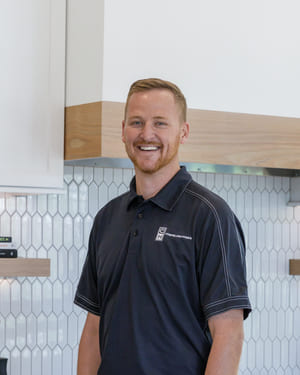 Mark Jackson
Project Manager
As the project manager, Mark will be on site daily, communicating and assisting homeowners and trade partners. Building new relationships during the process is something he always enjoys. Mark has 10+ years experience in construction and home improvement projects. He follows multiple construction trades through different social media platforms to keep up with the newest products and designs in construction. Keeping a positive attitude on site is what he strives to bring everyday. If there is a challenge, he will work through the solution. In his free time, Mark enjoys playing or hiking with his dogs, mountain biking and kayaking.
Our Home Remodeling Projects