Basement Finishing & Remodeling
In Des Moines, Iowa and surrounding areas it's proven that the fastest return on your investment is to finish your basement. We can transform your home from a 3 bedroom to a 5-6 bedroom home in a matter of weeks. Want a bar? We can do that. Want a theater room? Let us show you the finished product with our 3D software before we hammer a nail! We can remodel or finish your basement to your exacting wants and needs.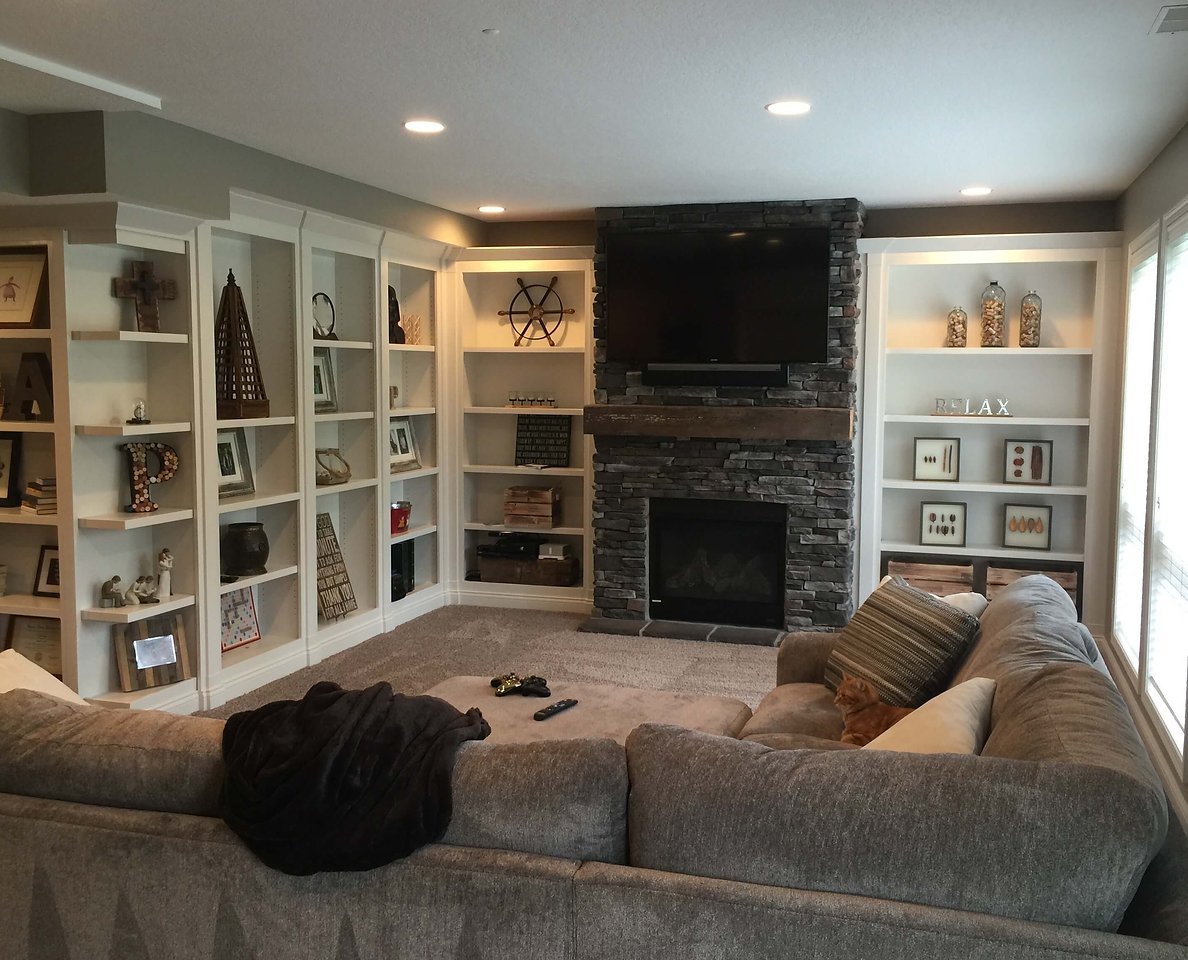 If you're even considering finishing your basement, chances are you've been wanting to do it for years. Most of the time when we get a call for a basement finish it's because the family is popping at the seams. There is SO MUCH value in finishing your basement that we promise you will love your home when you family can spread out among all of it.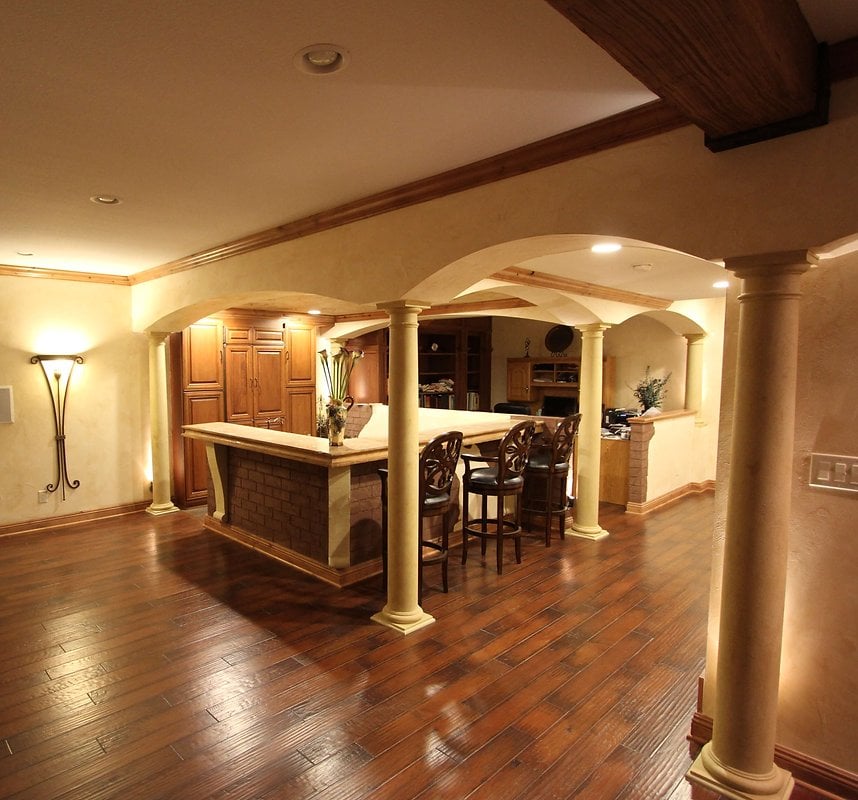 The honest good news about remodeling or finishing your basement: It's a massively powerful change to your MAIN FLOOR. Reason being, the increased size of your home is felt in every room, especially your main floor.
The honest not-so-good news about remodeling or finishing your basement: It was the least expensive thing to do when the home was built. We've seen 30%-100% increase in cost to finish the space once the home is done.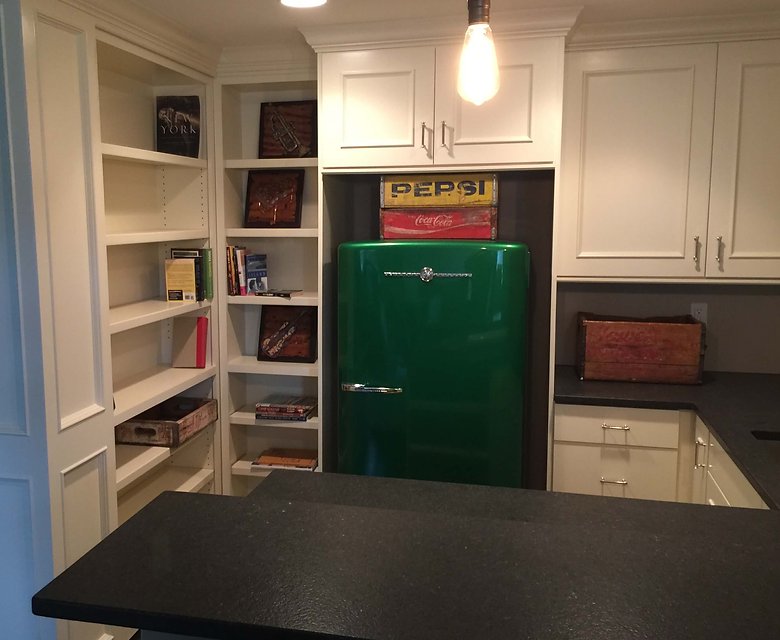 Lower Levels are wonderful spaces for:
Entertaining areas.
Bedrooms.
Theaters
Bathrooms. Whether it be a sauna, or a simple powder room.
Wet Bars. We've done the simplestof walk-up bars, to luxurious Italiantasting rooms.
Extra living rooms & family rooms.
Toy rooms for active kiddos.
However you choose to live in your home, we can listen and remodel or finish your basement to meet or exceed your expectations.
We have a phone-app that seamlessly tracks all financials, selections, schedule and communication online or on your phone.
Our portfolio of remodeled or finished basements are in Johnston, Urbandale, West Des Moines, Waukee, Des Moines, Grimes, and Winsor Heights.
WHAT OUR CUSTOMERS ARE SAYING:
"Rusty, Naomi, and the whole crew at Compelling Homes helped make our dream for a finished basement a reality. They were consummate professionals, but also made you feel like family. They answered every question we had (and we had many) in a timely manner and to our satisfaction. Now we have a beautiful theater room and bar to enjoy in our home. We were also incredibly grateful to Rusty and Compelling Homes for helping us after we had water in our basement from flash flooding less than a year after finishing our basement. I can't recommend CH enough! "
Stephanie, Des Moines, IA
"So pleased with the kitchen, bath and fireplace remodel! Professional & punctual with a great team!!! "
Deb, Johnston, IA
"We are repeat clients. This is the second time, second house, where Compelling Homes has done remodeling for us. Rusty is a character, who knows his business, and is passionate about every project he takes on. He and his team make remodeling fun and exciting, and the transformations are WOW! "
Saffin, Johnston, IA
"What a great company to deal with! Rusty and his team go the extra mile to make sure every detail of the project is perfect. Definitely recommend them for any type of remodel! "
Dino, Grimes, IA
"Rusty and gang did a great job with our remodel! They were always very responsive and accommodating with last minute changes and adjustments. We love our new kitchen, family room, laundry room, stairway.....the list goes on!"
Boo, Johnston, IA
"My wife & I have been contemplating remodeling our basement & the guys at Compelling Homes have been incredibly approachable & open. We are excited to see what amazing things will happen in our house! Make sure you ask for Rusty, he is super easy to work with & has a plethora of knowledge. Thanks Compelling Homes, we're so happy we found you!"
Bryan, West Des Moines, IA