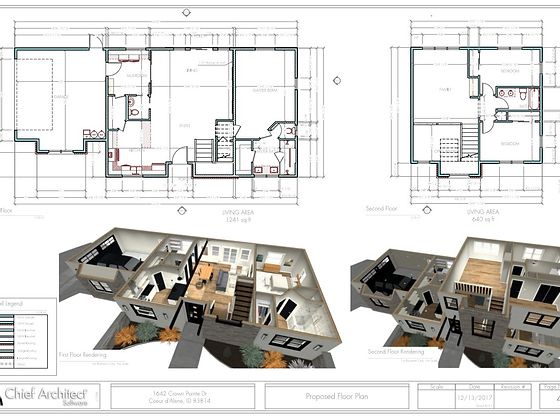 Believe it or not, you're farther down the design road than you think. If we were to show you 10 photos of 10 different homes, chances are you could immediately rule out 8 of them. It's in that decision-making capability that we need to discuss what really moves you, and how we can transform your home from what it is, to what it could be.
Let's face it: if you buy something to perform a function, you want it to perform well. If it doesn't, you're probably going to stop using it or ask for your money back, no matter how good it looks. However, if you hate the way a product looks, you're less likely to buy it in the first place. When we're designing an interior or exterior space, we are going to be asking questions about what moves you to enjoy how it looks, as well as how it functions. It's our job and expertise to guide you on how big/ how far apart/ how close/ and how tall each component is in your home, but through showing you examples the entire design team (you included) will start to understand where we're going before we get there.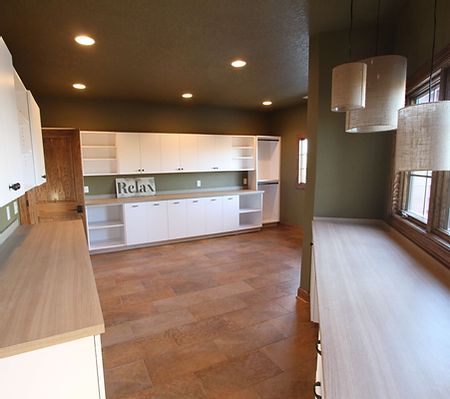 Great Ideas for Design Concepts:
Have one type of material on the floor throughout the main floor
Incorporate multiple different types of lighting wherever possible
Study how the family moves from room to room in order to facilitate storage and lifestyle needs
Stay with the classics: colors, textures, surfaces. What was "hip and in style" 100 years ago? It still is today.
Be bold in your trim pieces, but neutral in your wall surfaces
Designing Your Home
We will measure your existing home, then produce color 3D images of options before we begin.
We use Chief Architect, which is a cutting edge software program that is powerful beyond measure.
By incorporating your likes and dislikes into the initial design, we will speed up the process vs. showing you a complete design and assuming that you will love it all before you see anything.
Together we will shop for and select all interior finishes to line up with the initial design so no surprises or compromises are dealt throughout the process. Once we're done shopping, we know exactly what your home will look like. Finally, we will provide a color 3D image of your home, in your choices before construction begins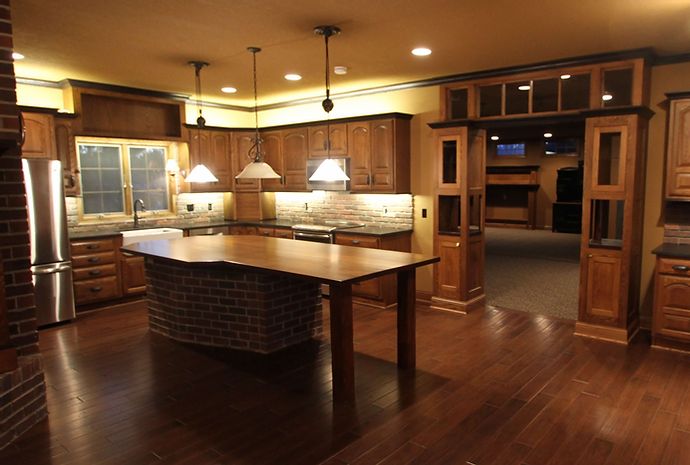 Home Remodeling & Project Management
Home remodels need expert project managers. Our project management team will assist you from demolition to final inspections. And our online construction management software will help stay organized though out the entire project. All communication including: material selection choices, change orders, the construction schedule, all questions & all answers are neatly organized so no detail gets forgotten.
If you are looking for a home remodeling contractor that can make the process of adding a home addition more enjoyable, then contact us to discuss your project. Or if you need help in finding the right contractor, download our free E-book: Remodeling 101.
WHY CHOOSE US
"The Compelling Homes team designed an amazing remodel for our entire first floor. The attention to detail created an awesome finished product that we absolutely love. We are not the creative types, but when the team came back with their ideas for the space we were blown away and now we have a more functional space that is worth every penny. We always recommend them to any of our friends thinking about starting a remodel project because we know the CH team will make sure that every detail is perfect. Other positives is that were open and honest with the cost and timeline so there were no surprises along the way and we felt fully informed about the entire process. Everyone on the team was excellent to work with and we would definitely use them again. "
Chad, Johnston, IA
" Rusty and the entire Compelling Homes crew were amazing! Our kitchen is better than we ever imagined and we couldn't be happier. We highly recommend Compelling Homes! … "
Tamara, Johnston, IA
" The Compelling Homes team is second to none. Many companies talk about customer service and looking at things from a customers perspective, but few follow through —the entire team from owner on down lives it. In addition, their ability to adapt and deliver is extraordinary. Add in the talented people they bring in to complete all aspects of the construction and remodel project, and we couldn't be more happy with the results. "
Ron, Urbandale, IA
" We love Rusty and the Compelling Homes team. We first worked with them to turn an unfinished basement into a family area, bar, workout room. We had some pretty complex request but they turned our unfinished basement into a fabulous rustic hangout space. Rusty has great ideas and is has an eye for details.They just completed an addition over our garage and it turned out awesome inside and out. We can not wait to work with them again on a new master bath and kitchen. I would never go anywhere else. They deliver what they promise and more. They take time to get to know you and make sure your personality shows up in the final product. Love them!!"
Stephanie, Altoona, IA
" I cannot say enough good things about Compelling Homes. We are nearly complete with a 4th remodel job using this fine company and the service just keeps getting better. The owner (Rusty Green) will go to any length to keep his customers informed, satisfied and happy. He is a real pro at what he does! Even more, he is a man of the highest values and integrity. Use this company for your next remodel - big or small. They will not disappoint. "
Mike, Johnston, IA
" Rusty and his team managed our custom covered deck project perfectly and they knocked it out of the park! Rusty made some great suggestions to arrive at the perfect space for my family! We use it all the time and our kids and their friends gather and hang out there all the time! I wish I could post a pic here...the space is amazing!!"
Jeremy, Urbandale, IA