BATHROOM REMODELING
To remodel a bathroom is to understand that the bathroom can be used for the most significant of dirty & grimy work, to a bubble bath spa-day. Knowing how the bathroom will most be used, is essential into the design. Our bathroom designer our experts in working you not only to achieve a functional space but one with style and comfort in mind.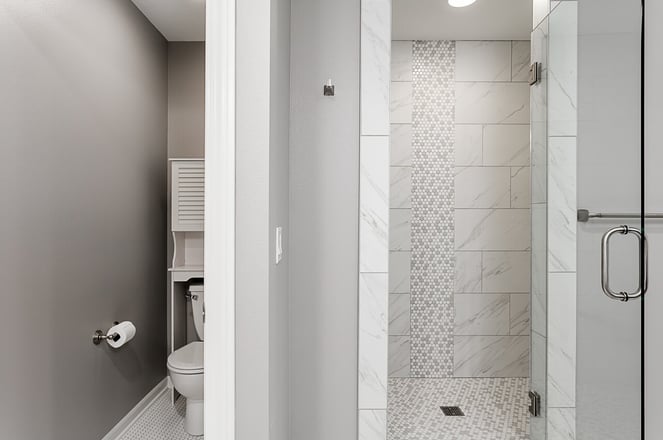 YES it's common to remove the "Jacuzzi tub" and build a custom tile shower.
What condition is your bathroom in?
Has it been begging for a re-fresh for last 10 years?
Does your bathtub have any leaks or obvious signs of wear & tear?
Are the fixtures worn out or outdated?
Cabinets need updating?
Do the tub need to go to make room for the custom shower?
If you answered YES to any of the above the remodeling professionals at Compelling Homes can help!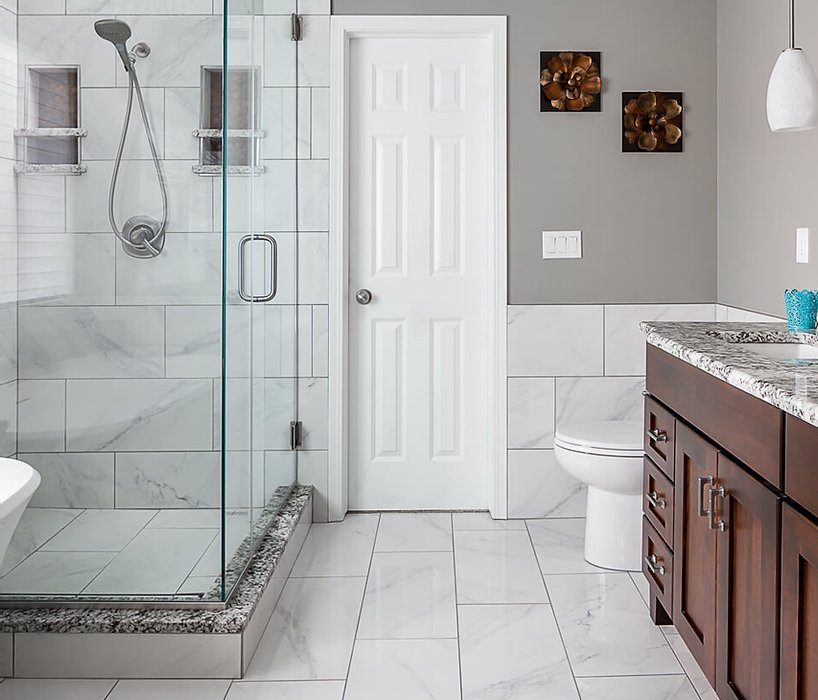 IT STARTS WITH LISTENING:
When we begin to understand how the bathroom is going to be utilized by the family, we can then make suggestions on cabinetry configuration, size of the shower, private toilet room, and beyond.
If you and your spouse are going to get ready for your day at the same time, then let's be sure to include a design with enough circulation space and surfaces for a busy morning & evening.
Is it time to remove the soaker tub & put the larger shower in? If you have 1 other tub in the home, you can lose the master tub.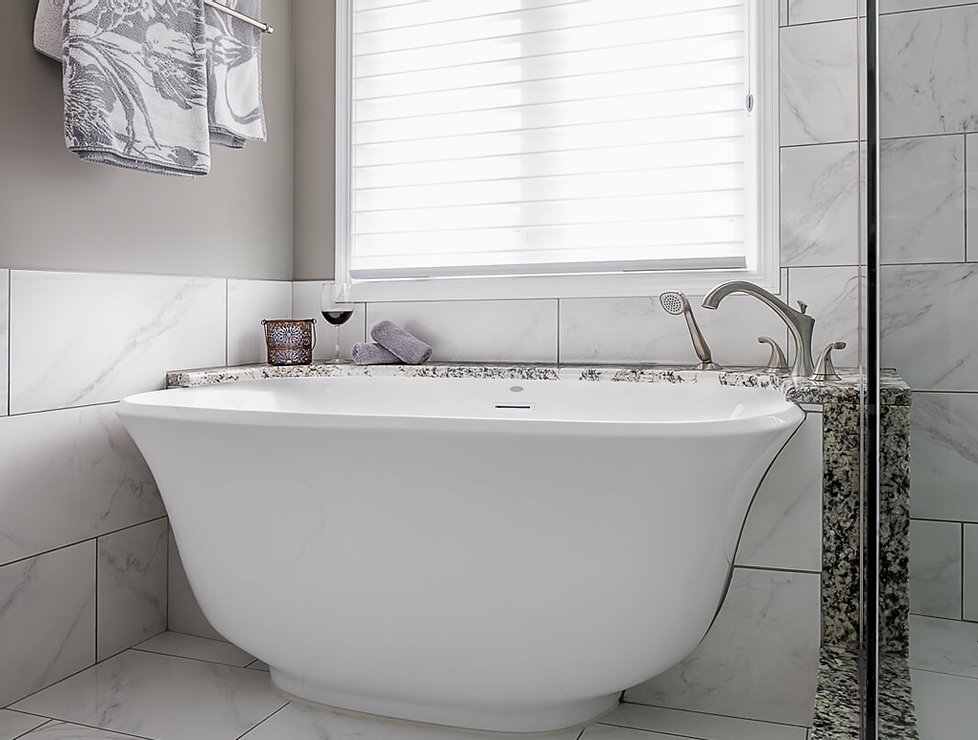 The menu of available options and features that we can incorporate into your bathroom are endless. However, here is a list of the more popular features:
Showers with multiple heads.

Wide-spread faucets to make cleaning simple.

Custom quartz countertops.
Back-lit mirrors for fantastic lighting.
Frameless shower doors that are increidbly easy to clean.
Free-Standing tubs with floor mounted tub-fillers.
Heated floors.
Recessed soap dishes in showers.
Tile accents & textures in floors and walls.
Since the whole process of bathroom remodeling starts with listening, by the design phase- we will be able to show you how your bathroom will function for your family, as well as look and feel amazing.
Our bathroom portfolio is extensive from working in Des Moines, Johnston, Urbandale, Waukee, Grimes and Ankeny for the last 10 years.
WHAT OUR CUSTOMERS ARE SAYING:
"The Compelling Homes team designed an amazing remodel for our entire first floor. The attention to detail created an awesome finished product that we absolutely love. We are not the creative types, but when the team came back with their ideas for the space we were blown away and now we have a more functional space that is worth every penny. We always recommend them to any of our friends thinking about starting a remodel project because we know the CH team will make sure that every detail is perfect. Other positives is that were open and honest with the cost and timeline so there were no surprises along the way and we felt fully informed about the entire process. Everyone on the team was excellent to work with and we would definitely use them again. "
Chad, Johnston, IA
" Rusty and the entire Compelling Homes crew were amazing! Our kitchen is better than we ever imagined and we couldn't be happier. We highly recommend Compelling Homes! … "
Tamara, Johnston, IA
" The Compelling Homes team is second to none. Many companies talk about customer service and looking at things from a customers perspective, but few follow through —the entire team from owner on down lives it. In addition, their ability to adapt and deliver is extraordinary. Add in the talented people they bring in to complete all aspects of the construction and remodel project, and we couldn't be more happy with the results. "
Ron, Urbandale, IA
" We love Rusty and the Compelling Homes team. We first worked with them to turn an unfinished basement into a family area, bar, workout room. We had some pretty complex request but they turned our unfinished basement into a fabulous rustic hangout space. Rusty has great ideas and is has an eye for details.
They just completed an addition over our garage and it turned out awesome inside and out. We can not wait to work with them again on a new master bath and kitchen. I would never go anywhere else. They deliver what they promise and more. They take time to get to know you and make sure your personality shows up in the final product. Love them!!"
Stephanie, Altoona, IA
" I cannot say enough good things about Compelling Homes. We are nearly complete with a 4th remodel job using this fine company and the service just keeps getting better. The owner (Rusty Green) will go to any length to keep his customers informed, satisfied and happy. He is a real pro at what he does! Even more, he is a man of the highest values and integrity. Use this company for your next remodel - big or small. They will not disappoint. "
Mike, Johnston, IA
" Rusty and his team managed our custom covered deck project perfectly and they knocked it out of the park! Rusty made some great suggestions to arrive at the perfect space for my family! We use it all the time and our kids and their friends gather and hang out there all the time! I wish I could post a pic here...the space is amazing!!"
Jeremy, Urbandale, IA