HOME REMODELING & REMODELING DESIGN
We hear it all the time, "I want to remodel my home, but I don't know where to start".
Compelling Homes is a full service home remodeling company. Our remodeling and design experts will meet with you in your home and simply discuss what you'd like to do. We discuss our remodeling process and each step involved. It's an open conversation discussing design, timeline, and budgets. From kitchen remodeling, to basement finishing, to even extensive additions, trust the Home Remodeling experts at Compelling Homes.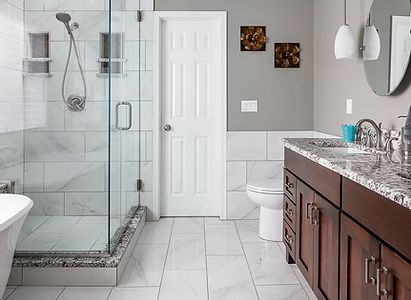 Whether it's a bathroom remodel, kitchen remodel, or complete home remodel it all starts the same way. The starting point for your home remodeling project is determining which rooms are or are not functioning the way they need to for your family to enjoy it. Next we'll discuss some design choices, either something new and fun, or keep it consistent with other elements throughout the home. Now we have the total scope of work identified, and can proceed with the transformation of your home.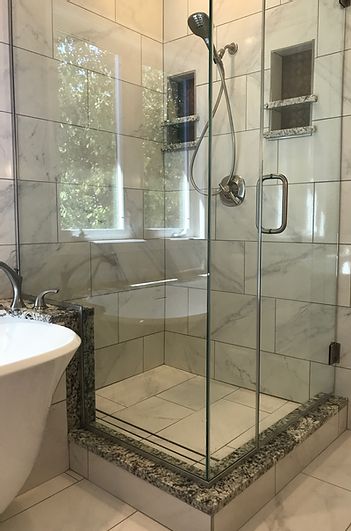 Our Remodeling Services Include:
Total Main Floor Remodeling, kitchen, pantry, bath, and entry
Kitchen Remodels
Master Bathroom Remodeling
Basement Finishing & Basement Remodeling
Home Renovations
Home Additions & Covered Decks
Home Relocations (pick it up and move it!)
Hall bathroom remodeling
Remodeling Design Service
If you have a project that is inline with our professional offerings, we'd love to help you. The final end product of your home renovation should immediately feel like "home". We recently completed remodeling projects in these cities: Johnston, Urbandale, Waukee, Des Moines, Ankeny, Clive, Grimes, and Windsor Heights.
So, take the time to look around our site. Check out our reviews. Come to see that Compelling Homes is just as excited about remodeling your new space as you are.
Examples of our Home Remodels:
WHAT OUR CUSTOMERS ARE SAYING:
"Rusty, Naomi, and the whole crew at Compelling Homes helped make our dream for a finished basement a reality. They were consummate professionals, but also made you feel like family. They answered every question we had (and we had many) in a timely manner and to our satisfaction. Now we have a beautiful theater room and bar to enjoy in our home. We were also incredibly grateful to Rusty and Compelling Homes for helping us after we had water in our basement from flash flooding less than a year after finishing our basement. I can't recommend CH enough! "
Stephanie, Des Moines, IA
"So pleased with the kitchen, bath and fireplace remodel! Professional & punctual with a great team!!! "
Deb, Johnston, IA
"We are repeat clients. This is the second time, second house, where Compelling Homes has done remodeling for us. Rusty is a character, who knows his business, and is passionate about every project he takes on. He and his team make remodeling fun and exciting, and the transformations are WOW! "
Saffin, Johnston, IA
"What a great company to deal with! Rusty and his team go the extra mile to make sure every detail of the project is perfect. Definitely recommend them for any type of remodel! "
Dino, Grimes, IA
"Rusty and gang did a great job with our remodel! They were always very responsive and accommodating with last minute changes and adjustments. We love our new kitchen, family room, laundry room, stairway.....the list goes on!"
Boo, Johnston, IA
"My wife & I have been contemplating remodeling our basement & the guys at Compelling Homes have been incredibly approachable & open. We are excited to see what amazing things will happen in our house! Make sure you ask for Rusty, he is super easy to work with & has a plethora of knowledge. Thanks Compelling Homes, we're so happy we found you!"
Bryan, West Des Moines, IA