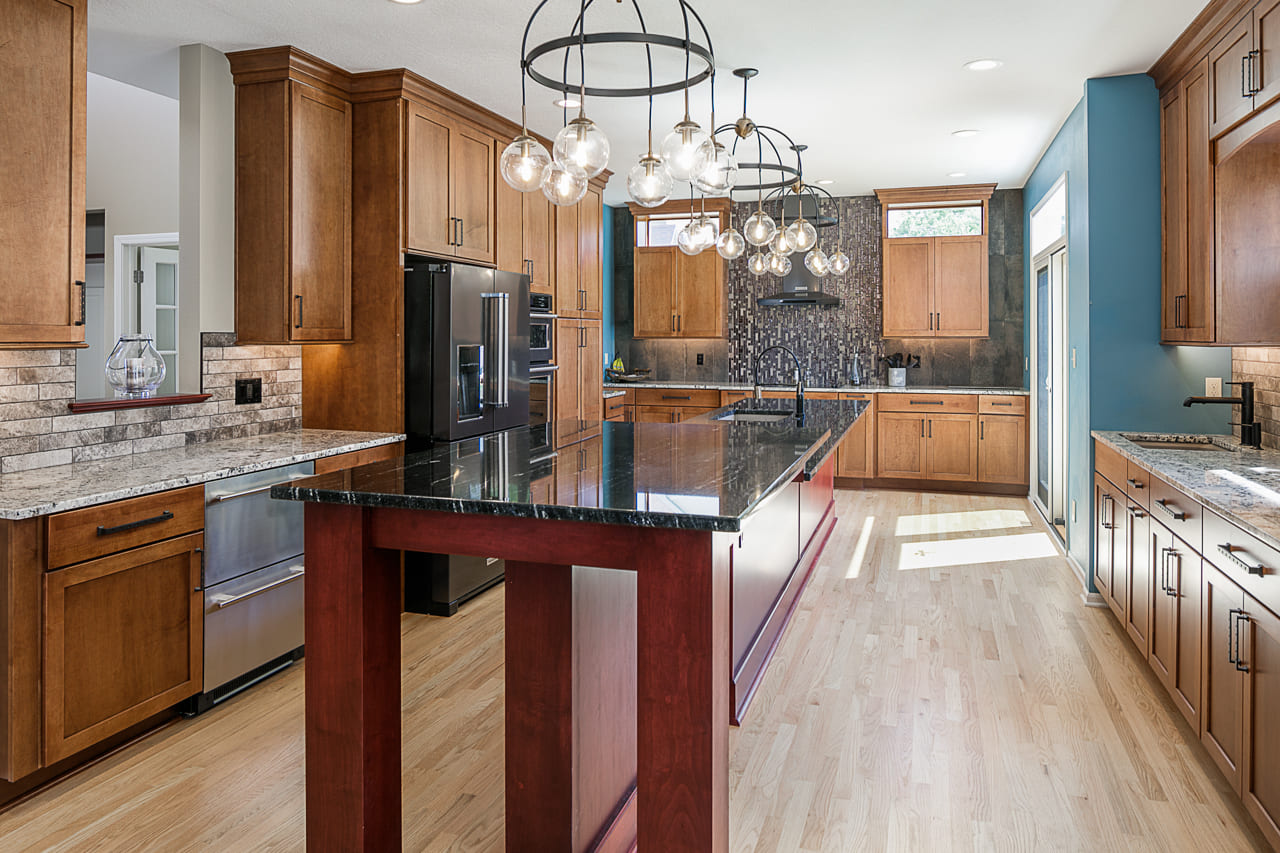 "The Compelling Homes team is second to none. Many companies talk about customer service and looking at things from a customer's perspective, but few follow through — the entire team from the owner on down lives it. In addition, their ability to adapt and deliver is extraordinary. Add in the talented people they bring in to complete all aspects of the construction and remodel project, and we couldn't be more happy with the results. "
Ron | Urbandle, IA
"Rusty, Naomi, and the whole crew at Compelling Homes helped make our dream for a finished basement a reality. They were consummate professionals, but also made you feel like family. They answered every question we had (and we had many) in a timely manner and to our satisfaction. Now we have a beautiful theater room and bar to enjoy in our home. We were also incredibly grateful to Rusty and Compelling Homes for helping us after we had water in our basement from flash flooding less than a year after finishing our basement. I can't recommend CH enough!"
Stephanie | Des Moines, IA
"We are repeat clients. This is the second time, second house, where Compelling Homes has done remodeling for us. Rusty is a character, who knows his business and is passionate about every project he takes on. He and his team make remodeling fun and exciting, and the transformations are WOW!"
Saffin | Johnston, IA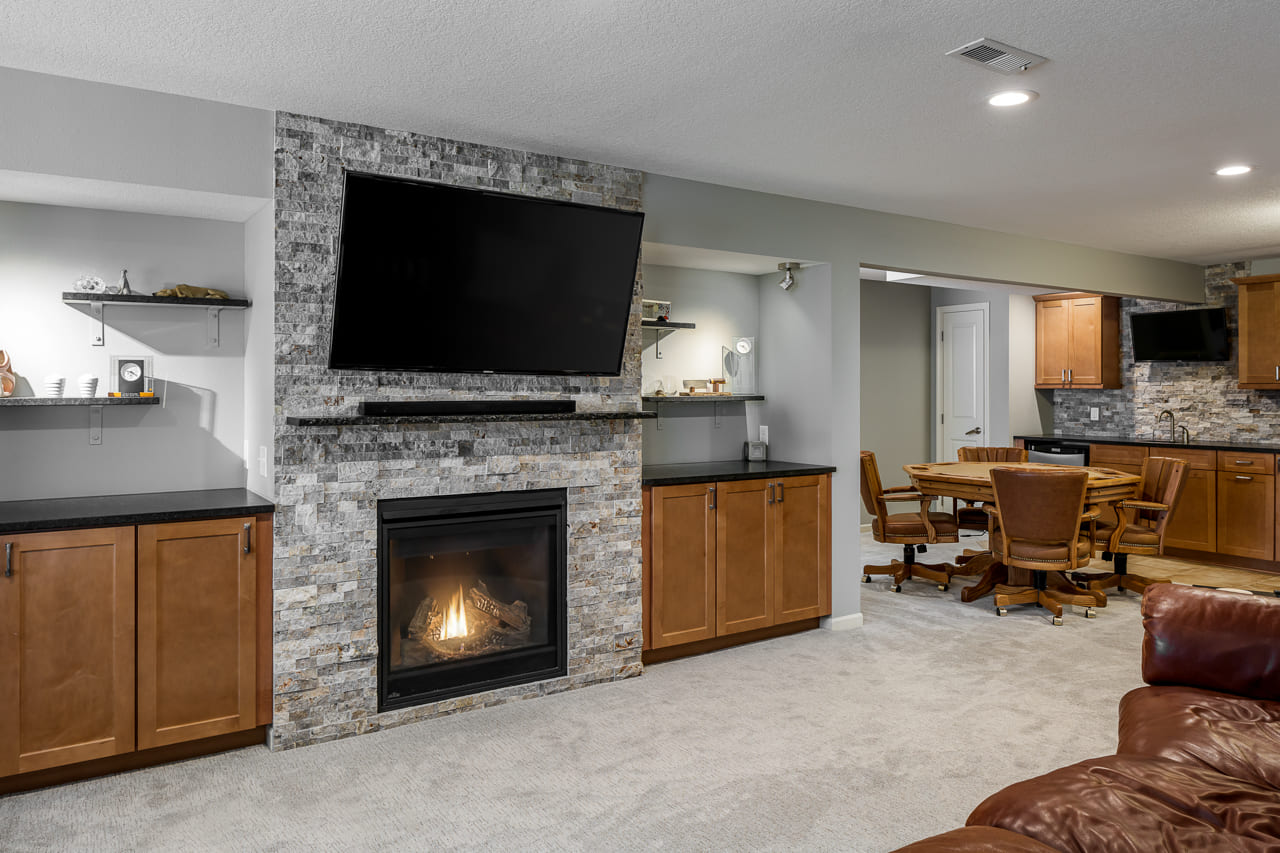 "Compelling Homes did a fantastic job on our kitchen remodel. Completely professional, very organized and completed on time. We definitely recommend Rusty and his team."
Lisa D., 5-Star Google Review
The team at Compelling Homes is TOP-NOTCH! They are super detail oriented and are very thorough in communicating all the different aspects of their projects.
Nathan S., 5-Star Google Review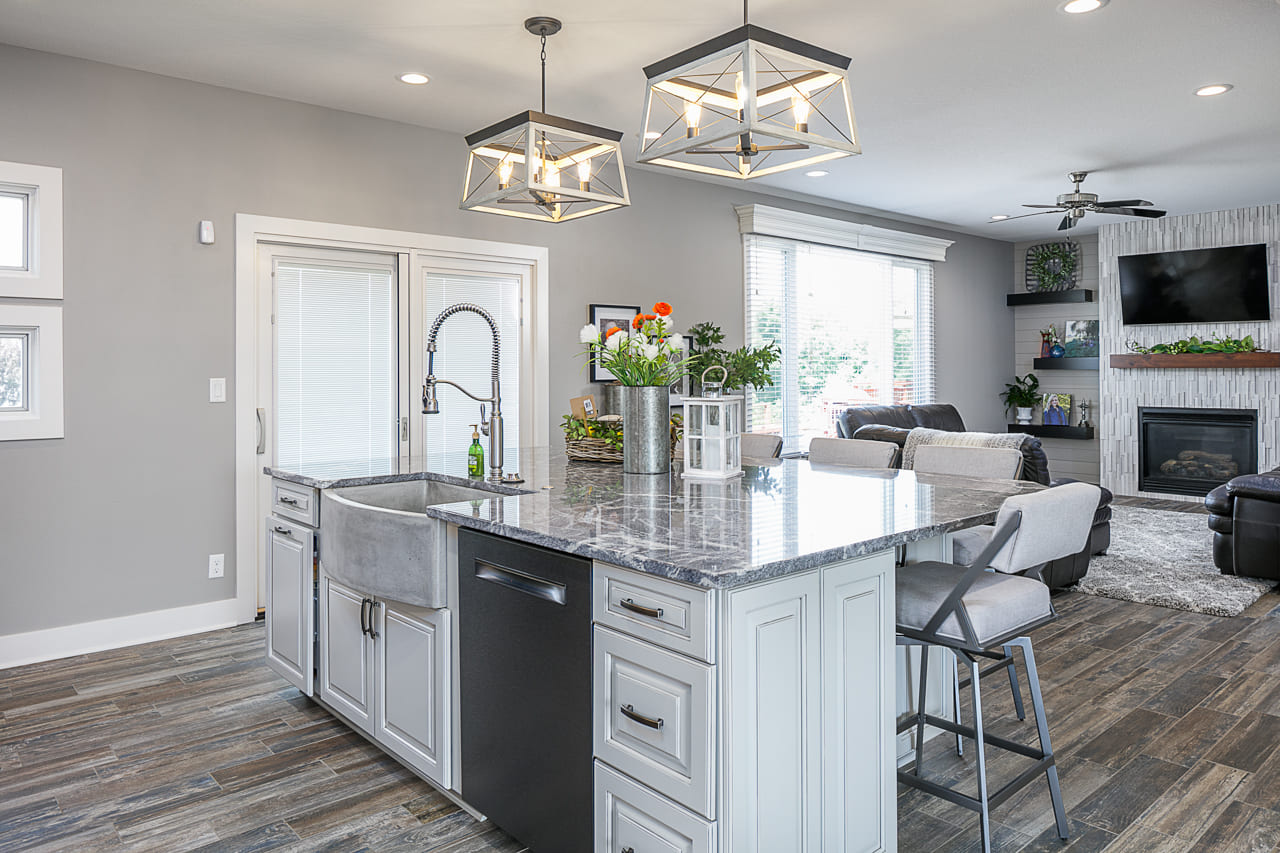 "Rusty and the entire Compelling Homes crew were amazing! Our kitchen is better than we ever imagined and we couldn't be happier. We highly recommend Compelling Homes!"
Tamara | Johnston, IA
"My wife & I have been contemplating remodeling our basement & the guys at Compelling Homes have been incredibly approachable & open. We are excited to see what amazing things will happen in our house! Make sure you ask for Rusty, he is super easy to work with & has a plethora of knowledge. Thanks Compelling Homes, we're so happy we found you!"
Bryan, West Des Moines, IA
"Rusty and gang did a great job with our remodel! They were always very responsive and accommodating with last minute changes and adjustments. We love our new kitchen, family room, laundry room, stairway.....the list goes on!"
Boo | Johnston, IA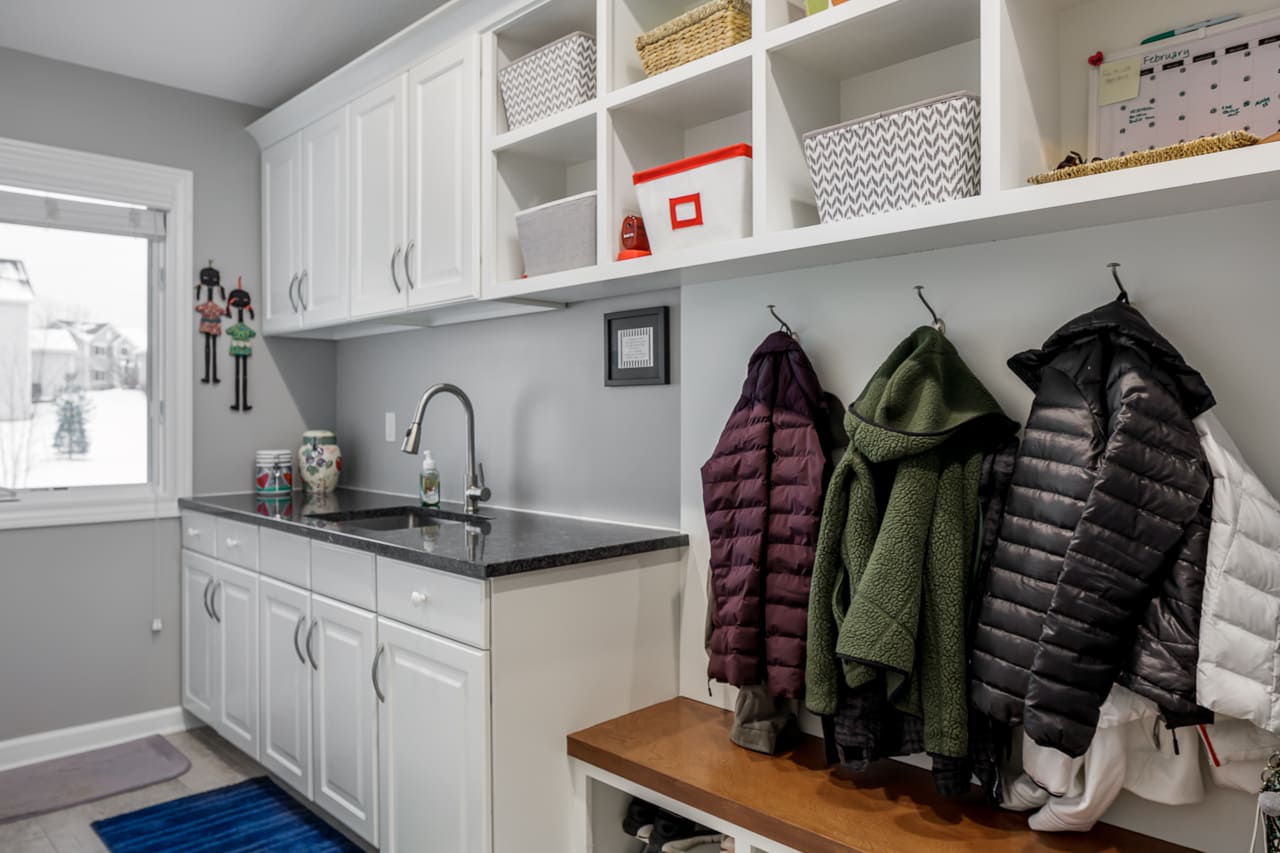 "Compelling Homes were excellent partners for our remodel. We had the "formal dining room" in the front of our house and did not use the space well. They helped turn a room into an office and walk-in pantry of my wife's dreams! From the start, Rusty and Denise were great to work with. They listened to our ideas and answered all of our questions. There is no question too dumb or little. Then moving to the shopping phase it was great as they helped guide us to what will work well together and what matched our personalities for colors, patterns and hardware. Then Mark, our project manager, went above and beyond working with us through having a toddler running around the job site, a family emergency and curious pets going where they shouldn't be. Again, no question was dumb and he answered all of our questions/concerns to let us know if these things were normal or not. Mark clearly communicated through the whole process and promptly had his trades return, when needed. The project took 10 weeks and the whole team made it as painless as possible. If you have the front room, formal dining area, contact Compelling Homes for ideas on how to make it more functional and a pantry/kitchen of your dreams!"
Patrick M., 5-Star Google Review
"So pleased with the kitchen, bath and fireplace remodel! Professional & punctual with a great team!!!"
Deb | Johnston, IA
"We had Rusty and his team update our home. We painted all the woodwork white, new countertops in kitchen, laundry, and master bath as well as new backsplash. Rusty and his team were a pleasure to work with. They are very detailed in their work and the end results are amazing. I would highly recommend him for your home project."
Julie N., 5-Star Google Review
"Compelling Homes is a great company to work with. the staff is great, if you can think it, Compelling Homes can do it. I am looking forward to my next remodel with Rusty and his staff"
Jo L., 5-Star Google Review
"This has been our third experience with Compelling Homes and would highly recommend them for remodeling projects from small to large. Compelling homes completed a 3rd garage addition and exterior facelift in 2017, window upgrade in 2019 and a home addition and interior remodel in 2020. We cannot say enough good things about Compelling Homes and all their help with our projects, from planning, budget, design and quality. Rusty and team are very responsive and have a passion for every project they do and it shows in their customer service and quality of work. We were beyond happy with the outcome of each of our projects. We also appreciate their open and transparent communication on the process, budget and constant engagement on our project and very responsive to our questions and concerns."
Jamie'sk S., 5-Star Google Review
TOP 10 REASONS WE USED AND LOVE COMPELLING HOMES

1. Compelling Homes was highly recommend to us by a (picky) personal friend. CH remodeled her kitchen and made her closet amazing. She only had good things to say particularly regarding budget and punctuality.

2. Upon meeting Rusty, I knew within 10 minutes, he was our contractor! I'd talked to other contractors too and they were great, but Rusty won us over with his incredible attention to detail. He loves what he does and it shows.

3. When we would tell people about our project...we heard a few contractor horror stories. Contractors not showing up, shady contractors, inept contractors, things costing way more than budgeted, etc. CH SHOWED UP WHEN THEY SAID THEY WOULD. THEY FINISHED WHEN THEY SAID THEY WOULD. IT COST WHAT THEY SAID IT WOULD.

4. The subcontractors were always respectful and friendly.

5. The hand-holding and guidance Rusty provides is second to none. He personally spent many hours with us picking out cabinets, fixtures, paint colors, flooring etc. His input was invaluable so that we didn't make any costly design/ decorating mistakes.

6. Near the end of the project we did a walk through with the Compelling Homes team. My husband and I had our list of items/ questions. The CH team had found/ answered those questions before we even had a chance to ask them or point them out. I remember saying to my husband, "I don't think we are going to have to say a word".

7. Things that were 'good enough' for us, the homeowners, were not good enough for Rusty & his team.

8. Always available. I can recall at least 2 Saturdays and Sunday texts to Rusty, and he answered them within 5 minutes. What contractor does that? Any other time, my texts, phone calls, emails were answered in a timely manner.

9. The CH team was awesome. "Whatever you want" was usually the answer to our questions.

10. We've been talking to Rusty since November of 2014. We've had their team in our house since mid-march. We are still happy to see them. :-) :-) :-)
Tanya, Johnston, IA