Adding value to your home is about more than just money. It's about leveling up your lifestyle by improving the look, feel, and functionality of your home. Imagine, for example, a high-end outdoor living area with comfortable couches, a glowing fireplace, and a kitchen stocked with snacks. An outdoor living area like this one improves home value on paper. More importantly, it's a massive draw for homebuyers. They can imagine themselves sprawled out on the furniture, enjoying a summer evening with friends while the kids roast marshmallows — can't you?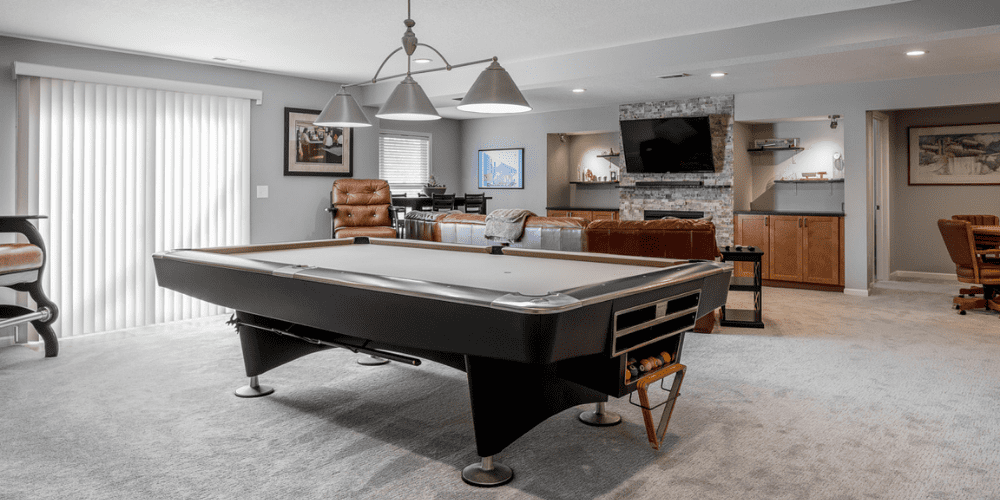 We're talking an awful lot about future homebuyers here, but don't get it twisted; remodeling your home is about you. In the years between when you remodel and sell your house, you get to enjoy these elevated home improvements for yourself. So, choose amenities that increase home value while improving your at-home experience. Get started with these home improvement ideas from Compelling Homes.
Outdoor Investments
Want to make your home more livable, beautiful, and energy-efficient at the same time? Outdoor home improvements do all that while contributing to overall improved property value. The best part is you have plenty of options when upgrading your outdoors for more profit. You can make cosmetic improvements through landscaping or hardscaping (maintenance of non-living aspects of your landscaping such as sidewalks, gravel, and landscaping stones); improve energy efficiency with a window or roof replacement, and add to the outdoor experience of your home with a deck or patio addition.
2022 Trend Tip: People are yearning for an indoor-outdoor lifestyle in 2022, and the rising popularity of outdoor living areas is proof. To really stay up with the times, make your outdoor addition more livable with outdoor furniture, a T.V., kitchen or grilling station, and other high-end features — like the ones we described in the intro!
Attic or Basement Conversion
It's not uncommon for attics and basements to go unused, especially if they are unfinished. Often these spaces end up filled to bursting with dilapidated cardboard boxes, old decorations, donations, deflated volleyballs, dusty bunnies, and other junk. We're here to tell you that your unfinished basement or attic is really untapped potential. Finish your space with proper installation, flooring, lighting, heating and cooling, and other necessities. Then make the most of your new living area by giving it a distinct purpose, such as an in-home gym or theater, home office, wine cellar, or bar.
2022 Trend Tip: Stay on-trend by making your attic or basement conversion feel like an extension of your home. Include colors, materials, and design motifs from the entirety of your home to create cohesion. But don't be afraid to differentiate your new space — especially if it has a designated purpose that lends itself to a unique look.
Kitchen & Bathroom Revamp
Kitchens and bathrooms are two of the most integral rooms in the house. For this reason, homebuyers love a home with a recently remodeled bathroom or kitchen, and they're willing to pay more to get one. Plus, your kitchen and bathroom can take a lot of abuse over the years. You might not only want but need a remodel for these rooms.
Kitchen upgrades that add value include installing an island; replacing cabinetry, appliances, and fixtures; choosing a crowd-pleasing neutral color palette; and adding storage. In the bathroom, replace dirty grout and chipped tiles. Then, invest in new fixtures such as a new toilet, shower, bathroom, and faucets.
2022 Trend Tip: Neutral color palettes are considered a design classic. White-on-white and white-on-gray palettes have been the most popular choice for neutral palettes for at least a decade. That's no longer the case in 2022. This year, neutral color palettes composed of warm whites, creams, and beiges are dominant.
Home Additions
A remodel can do a lot to improve the functionality and aesthetics of your home, but sometimes you just need more space. If you're looking for new construction upgrades that add value to your home, there are plenty of other additions to choose from. You can add to your lifestyle with a pool and pool house addition. Or build yourself the primary suite you've always wanted. A second living room can also be a valuable addition in terms of boosting home value. Even a smaller addition, such as a mudroom or dedicated laundry room, adds both financial and functional value to your home.
Get Your Perfect Home Without Moving
The best way to ensure your home improvements increase value is to hire a builder who knows the local market and what features help a house sell. More than that, hire a builder who cares — they can help you make the most of your remodel by tailoring your home to you. Remember... don't stop at "good enough", make it Compelling!