Every fall, residents of Central Iowa have the opportunity to take a firsthand look at a wide array of the remodeling work done by some of the area's top talent.
The 2020 Tour of Remodeled Homes, presented by the Remodelers Council of Greater Des Moines and the Home Builders Association of Greater Des Moines, will take place from 10 a.m. to 6 p.m. Saturday, Sept. 19, and Sunday, Sept. 20.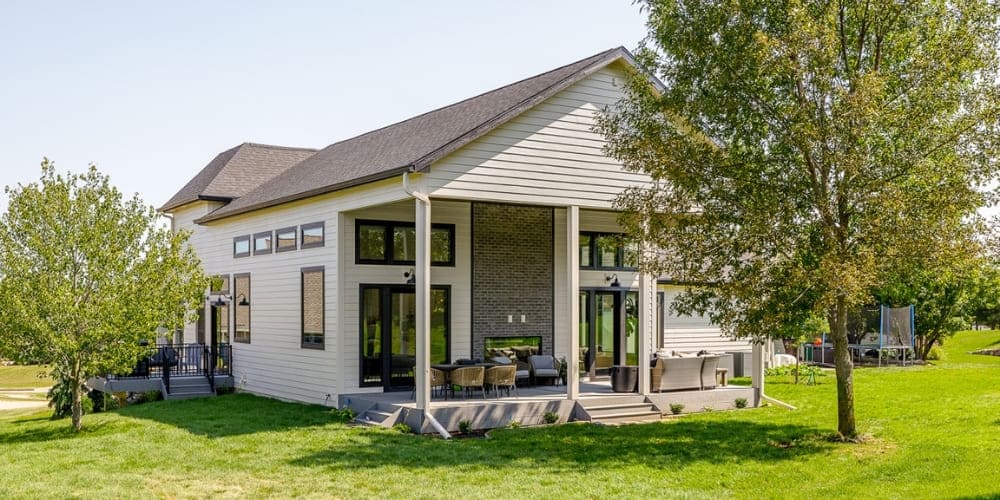 This will be the 20th annual tour, during which you can explore more than a dozen distinct projects that showcase the best of the area's construction industry. While visiting these homes, you will also meet with local contractors and gather ideas, advice, and insider knowledge for your own home remodel or addition in Des Moines.
Some of the firms whose work will be represented on the tour this year include Compelling Homes Remodeling & Design, Kaufman Construction, Remodeling Contractors, Grand Homes & Renovations, Zenith Design + Build, and Silent Rivers Design + Build. These companies completed outstanding remodels at homes throughout the greater Des Moines area. After viewing each home, you can cast your vote for your favorite project. Tickets for the tour are $10 and may be purchased online or in person at any of the project locations.
Maximizing Your Des Moines Tour
The Tour of Remodeled Homes is a self-conducted event. You are welcome to plan your own tour route and go alone or with friends or family members. Here are a few tips to help you enjoy and make the most of this yearly Des Moines remodeling show:
1. Plan Your Route Strategically
Unless you can dedicate two full days to touring houses, you won't be able to see every site. Fortunately, the presenters provide information about each remodeling project ahead of the event. You can pick the ones you are most excited about and prioritize them in your schedule. On the day of the tour, start with your favorites in case you don't have an opportunity to see them all. Also, try to schedule in time to grab coffee or a meal before or after your afternoon so you can get know some new neighborhoods. You also will be happier and more focused on your tour if you've fueled up ahead of time.
2. Be Respectful of the Space
Although the homeowners have opened up their personal, private residences to the public for the sake of the tour, that doesn't give you liberty to make yourself at home. Feel free to look around and explore different facets of each remodel, but also be gentle opening and closing doors, wipe your feet before entering the house, and refrain from unnecessary touching. Whether you are asked to remove shoes, keep your shoes on, or use booties that are provided, respectfully do as requested.
3. Don't Use Bathrooms in the Homes
Speaking of both planning your tour route and being respectful of other people's homes, keep in mind that the bathrooms at these homes are not for public use. Although it may seem like a minor issue, it can become a major issue if you don't think ahead and plan accordingly. Since you won't be able to wash your hands while on-site either, it's a good idea to take along some hand sanitizer or wipes.
4. Prepare to Take Notes
The tour provides you the ideal opportunity to meet with remodeling contractors from Des Moines, as well as other industry professionals. Feel free to ask them questions and gather insight that you can apply to your own residential remodeling project. Be prepared to take notes—either on paper or in a smartphone—and collect contact information and the names of helpful resources for homeowners who are planning to embark on the remodeling journey.
Tour of Remodeled Homes Sponsors
Although the Tour of Remodeled Homes receives support from local sponsors and the community at large, it is presented by two organizations that are highly influential in the construction industry.
The Remodelers Council of Greater Des Moines is an association that encompasses remodeling contractors, building material suppliers, and specialty trade contractors. Each member of the council is dedicated to maintaining a strict code of ethics, as well as the highest standards of professionalism, craftsmanship and customer satisfaction. The council also hosts networking and educational events alongside its trade affiliates, including the Home Builders Association of Greater Des Moines.
The HBAGD, established in 1944, is also dedicated to the advancement of the building industry, its members, and the communities it serves. The nonprofit organization provides numerous resources to industry professionals and helps connect them through shows and other events.
Home Remodeling in Des Moines
Whether or not you're planning an imminent home remodeling project in Central Iowa, the 2020 Tour of Remodeled Homes is a fun, low-key opportunity to see some standout renovations, collect home design inspiration, and meet with professionals who could become key players in the future. If you're ready to start the residential renovation process, our team at Compelling Homes Remodeling & Design can work with you every step of the way to help you refine your remodeling vision and bring it to life.
Speaking of, you can get a sneak peak of the home we have entered into this year's tour!