Kitchen remodeling projects are a great way to boost your home's value, increase your family's enjoyment of your home, and optimize the way in which you all live, connect, and grow. It's no small feat, kitchen remodeling, and the journey leading up to a decision to remodel is usually paved with many questions – we're here to help! Relax, sit back, and buckle up. This is a deep dive into all things kitchen remodeling!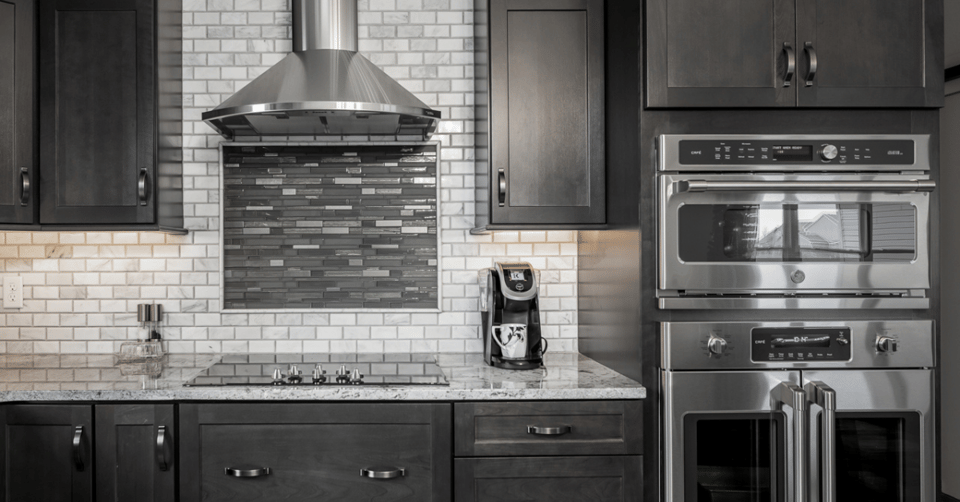 The most commonly asked questions are, "how long will it take" and "how much will it cost." The most transparent answer we can give is "well, that depends." This isn't because design-build remodeling contractors such as our team of experts are trying to make this more difficult for you, but rather because there's more to it than just making it look nice and going our separate ways!
There are so many factors that go into planning your kitchen remodel that will affect both the project timeline and project budget. Not to fear! Here at Compelling Homes, these details will all get ironed out before your project even begins, in the first three steps of our 5-Step Remodeling Process. To give you a ballpark look at what you can expect to spend on your kitchen remodel, consider the following:
In Des Moines Iowa and the surrounding area, the average cost for a kitchen remodel is about $67,500. However, project costs can range anywhere from $40,000 to upward of $170,000 depending on the features and functions you wish to have in your new kitchen – and most importantly – where are we going to stop? The upper end of many kitchen remodeling budgets is usually driven by requests to remodel the entire floor with the kitchen. Let's dive a little deeper into the entire kitchen remodeling process, shall we?
Determine Your Style & Must-Have Features
Chances are, if we've made it to the features and budget portion of the consultation process, you already have a vision of what your space will look like post-remodel. This part of the process is ridiculously fun and exciting, but it's also crucial to the outcome of your project to be sure you take your time, consider the future you wish to have in your new space, and how the space will best suit you and your family.
The good news is, you aren't in this alone. If you know you want a remodel, but you aren't sure what your style is, or feel overwhelmed by all of the options available to you, that's where we come in!
The best part of our jobs, hands down, is getting to know our clients and their families. Getting to know their needs, understanding their lifestyle, and walking them through options we feel would maximize use of their new space!
If you'll have us, we'll safely come into your home, get to know you, and then the fun can begin. We're here for you – and we guarantee you'll have fun.
Set Your Budget
Working with a design-build contractor is the best way to complete any remodeling project with peace of mind that your project will stay within the pre-determined budget. It's always a great idea to walk into your design-build remodeling consultation with an overall project budget in mind, as this will give your contracting team a better understanding of what materials and finishes to present to you that are in line with both your budget and your style.
As opposed to traditional building methods with multiple contracts and teams involved, design-build offers homeowners one singular point of contact for both design and build – significantly reducing or even eliminating the possibility of miscommunications between all parties involved!
Find a Contractor
In addition to perusing potential contractor's online reviews, check out their website. Is it up-to-date? Did you find them on the first page of Google? Do they have a plentiful project portfolio for you to view their previous work?
Those factors are important. Trusted and experienced contractors understand the importance of transparency, and will display their company in a way that should leave you, the website visitor, with an understanding of the work they do and the type of business they run!
Once you have found a contractor you believe to be a good fit for you and your project, schedule a consultation! There, you will cover the points we've discussed leading up to this point.
Why Can't You Just Give Me a Number?
We understand that if you're reading this article, you'd like to leave with an answer to the "how much will it cost" question. The real answer is, that it all depends on you! What your goals are for the space, what budget cap you are comfortable with, and what materials you'd like to incorporate.


To help you better understand why there is no black & white answer to this age-old question, here are the features that can cause your price point to fluctuate the most:
Flooring
Countertops

Backsplash
Lighting
Cabinetry
Appliances
Not to fret – we're here for you. We will be with you every step of the way to communicate which materials would best suit your budget, your style, and your family!
What is the ROI of a Kitchen Remodel?
Here is our perspective: We've studied the data, and our conclusion is that in the Des Moines Metro area, it takes 7 years to gain back up to 90% of your initial investment of your remodel.
That statement comes with all kinds of asterisks* but it is pertinent to understand what we mean so here's an example: black & white checkered floor tile in the kitchen because you love the swingin' '50s does not mean you're going to get any kind of ROI on that decision.
At the end of the day, making smart investments is always something to be aware of. On that same token, living in a home that you are happy with, that brings you joy, and that allows your family to live comfortably for years and years to come is what really matters. Together, we can make it happen.
Ready to Remodel Your Des Moines Area Home?
At Compelling Homes Remodeling + Design, we have a refined five-step process to help you through every stage of upgrading your home in Central Iowa. Our team can provide valuable industry knowledge and insight to guide you through designing your home remodel and selecting the right materials, features and finishes to achieve your vision. Let's get going!